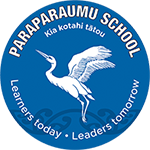 Dear families and friends of our school
ETAP: You should have received via email last week instructions on how to load our new parent app onto your phone called ETAP.  This is now the preferred way to communicate with the school for absentees, Kindo, Newsletter, School Website & Calendar. Please contact the office if you have not received this.
Testing:  Every year we administer standardised tests in late February and early March. These help us identify areas of strength and weakness and help us to help your child with their future learning. We will be undertaking Progressive Achievement Tests (PATs), for Reading Vocab and Comprehension.  Children in Years 4-8 will be completing these assessments.  Whilst we want good, accurate results, we will not be making this a stressful time for your child and we would appreciate your support with this approach. It does not matter how the children perform, we only use these tests as a diagnostic tool to direct future teaching and learning.  It is however important that your child is at school for these assessments
Mathletics, Reading Eggs & Reading Express:  I do encourage you all to sign your child up for these web-based programs at $26 for a whole years access. It really does make homework exciting and helps reinforce what is being taught in class.
Nga mihi nui ki a koutou – warm regards to you all.
Steven Caldwell
PRINCIPAL
Student of the week
Paisyn                        Room3                                 Year7
Whaea Karere and I are delighted to present this week's Student of the week certificate to a responsible and humble class member who consistently plays her PART in our class whānau.  This person can always be relied upon to lend a helping hand. She is respectful to her peers and kaiako. She faces all new learning and sporting challenges with a positive attitude and is often heard encouraging our younger class members to have a go. This year she have taken on the responsibility of being our class representative for the Paraparaumu school student council as well as becoming a member of the school road patrol team.
Paisyn ko ke tēnā e hine e whakatinanahia ana i ngā wariu o te kura, waihoki o a mātou matua tūpuna.  Ko tōu ngākau māhaki tēra e kite ana māua ko Whaea Hayley i roto i ōu mahi ia rā, i oū mahi o te kura, i ōu hononga i waenganui hoa hoki.  E tika ana te kōrero "Tangata akona ki te kāinga, tūngia ki te marae, tau ana". Kāti ake he mihi ki ngā āhuatanga katoa ōu Paisyn kua mauria mai i te kainga, ki te kura hei tirohanga, hei akoranga mō tātou.
| Congratulations to our Whiz Kids | Room | P.A.R.T Certificates |
| --- | --- | --- |
| | 1 | |
| Piripi | 2 | Tiana |
| Drecharn | 3 | Paisyn |
| Jaxon | 3 | Fox |
| Oscar | 4 | Makoto |
| Hendrix | 5 | Sophia |
| Lotte | 6 | Ardie |
| Wade | 7 | Aliyah |
| Sam | 8 | Kiri |
| Kiarah | 9 | Hazel |
| Edith | 10 | Amelia |
| Thomas | 11 | Daisy |
| Nathan | 12 | Sean |
| Lola | 13 | Desmond |
PTA Family Night  Slip and Slide!
TOMORROW NIGHT, 3rd March, bring the whanau down to school 4:30-6pm to celebrate summer with a Slip 'n' Slide! Bring a picnic or we have a sausage sizzle available, $2 cash.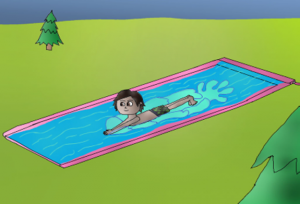 Movin' March began yesterday!  Get walking, biking, scootering, hopping, dancing – anything!!!  Just move to school!  Your child will get a passport that will get stamped at the school gate PLUS there are giveaways to earn!!!
Wow Passport Challenge
Let's get stamping!  We'll stamp your walk or wheel trips at the gate and all entries will go in the draw to win one of 12 x $400 MYRIDE vouchers (you don't have to complete cards to go in the draw!).  If your family lives too far away, why not park a short distance away from the school gate and walk or wheel the rest of the way?  For more information see our Part & Stride tips or try parking around the block.
PLAY YOUR PART
PART of the family/ kia kotahi tatou was developed from our school being part of the PB4L (Positive Behaviour for Learning) professional development. P.A.R.T is designed to provide an overarching concept that all involved with Paraparaumu School will live by, that includes students, staff and parents and caregivers. It is designed to nurture a positive environment by promoting respectful and caring relationships that support student Hauora, (wellbeing).For the first three weeks of term we will be focusing on the value of 'RESPECT'.  What does this look like?  What does this sound like?  Teach your children to use respectful words and phrases, like "Yes, Miss/Mrs. Smith," and to say please and thank you. Explain that respect is shown not only in their behaviour but also in their attitude toward others. Make sure kids know that it's not okay for anyone, including adults, to use disrespectful behaviour.
"Hi, I'm here to persuade my teacher why we need to play sports for longer. I'm Kiarah Mullen and here are my 3 reasons.
P.E. is crucial to the human body and it is a good way to get out of the house. It is very good for your health and makes you fit. Imagine sitting in a seat for 30 minutes. You would just want to get up and run around and that is what P.E is for. If we don't go outside for P.E. then we don't get our energy out. P.E. is a good way to make friends. If you are at a new school or in a new class, it is hard to make an honest friend. It's good to have things in common. P.E. is a good coping skill and will show you your new friends true colours. It could be bad or good.
This is why P.E should be for longer each day"
By Kiarah Mullen (independent writing).