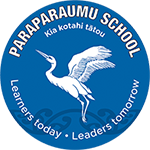 Dear families and friends of our school
Industrial action.
As you may know, primary school teachers and principals have voted to strike as a result of the latest contract offer. This means that school will be closed for instruction on Thursday March 16th.
School Road Crossing
A reminder to please be very careful around the road crossing during drop off and pick up times. Our road patrollers are newly trained and need lots of help to grow their confidence. Please listen carefully to them and obey their instructions. Please also be aware of where to park and where not to. Cars parked in the wrong place can obstruct the view of our road patrollers. Your co-operation is appreciated.
ETAP:
You should have received via email last week instructions on how to load our new parent app onto your phone called ETAP.  This is now the preferred way to communicate with the school for absentees, Kindo, Newsletter, School Website & Calendar. Please contact the office if you have not received this.
Mathletics, Reading Eggs & Reading Express: 
I do encourage you all to sign your child up for these web-based programs at $26 for a whole years access. It really does make homework exciting and helps reinforce what is being taught in class.
Nga mihi nui ki a koutou – warm regards to you all.
Steven Caldwell
PRINCIPAL
Student of the Week
Zed               Room1                    Year4
Zed, you arrived at this school with such a positive sparkle and attitude to life. Your 80s dance moves make us giggle and you are one of the most enthusiastic boys I know, which brings so much enjoyment to our classroom environment. Zed, you are such a kind friend and your peers look up to you as a role model. You give anything a go and are super reliable on the touch field. I look forward to seeing what the future holds for you and your progression through Paraparaumu School. Ka rawe!
| Congratulations to our Whiz Kids | Room | P.A.R.T Certificate |
| --- | --- | --- |
| Aileen-Rose | 1 | Tawera |
| Amaia | 2 | Theo |
| Te Awanui | 3 | Rarekohatu |
| Keira | 3 | Kyahn |
| Jacob | 4 | Ivy |
| Kage | 5 | Thea |
| Lomond | 6 | Nina |
| Violet | 7 | Chace |
| Riley | 8 | Meadow |
| Harlen | 12 | Tyrell |
| Benjamin | 13 | Penelope |
Swim Festival
Next Thursday a number of our year 4-8 students will compete against other Kapiti schools in the Otaki Primary Schools Swim Festival .
Date:  Thursday 23rd of March
Time:  Year 4-6 (Juniors)          9:30am – 12:00pm
            Year 7-8 (Seniors)   12:00pm – 2:30pm
Come along if you're free and support our tamariki!!!!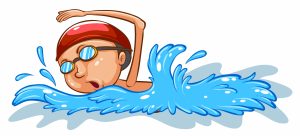 Don't forget your passports…
We're a Movin'March school and every day we're stamping passports at the gate as part of the WOW Passport Challenge. It's super easy and you don't even have to complete a whole card to be in to win one of 12 x $400 MYRIDE vouchers! And don't forget to look out for our random spot prizes at the gate!
Whānau share your journey with Movin'March …
And take part in the Whanau Photo Competition. Simply post a pic and comment under the weekly themes on Facebook, or post and tag us (@movinmarch) on Instagram, and you'll be in to WIN 1 of 5 x adult or child Micro Scooters!  There's also TEN family passes to Staglands Wildlife Reserve or Zealandia being given away. Check out the posts from last week on what whanau do, talk about or discover on their journey to school.  A new theme is posted each Monday morning for the whole week. Enter as many times as you like! More details on Movin'March Facebook.
Whānau at Home:
We want everyone to be in on the fun! Check out the Family Activities page on the Movin'March website to use Jack's Activity Passport, Scavenger Hunt or use any of the art templates to colour and design. You could even send in your artwork to the Movin'March team and if they have your permission they can post up artwork on their Facebook page!
Park & Stride:
If your family lives too far away to walk or wheel all the way, why not park away from the school gate and walk or wheel the rest?  For more information see our Park & Stride tips.
WOW Family Day:
Our school council will be holding a special theme day in the last week of March and we encourage all families to walk or wheel – even if it's just for one day – over March.  Give it a go and be part of our Movin'March celebration!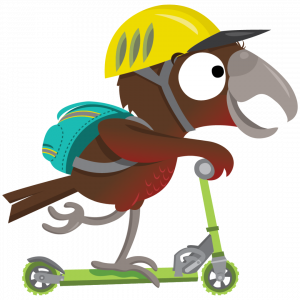 ICEBLOCK sale on Friday 17th $1 coin
SAUSAGE SIZZLE on Wednesday the 22nd – $2 coin to your child's teacher.
Fundraising for Rooms 1 and 12.