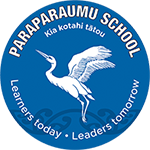 Dear families and friends of our school
Teacher Only Day Term 2:
On Monday 24th April school will be closed for a teacher only day. At present the New Zealand Curriculum is being refreshed and updated, the first time since 2007. The Ministry of Education has allocated this teacher only day for teachers to start looking at how this will impact education and what we do here for teaching and learning. Can you please make alternative arrangements for your child on this day. Your co-operation is most appreciated.
School Trips:
Last week I joined Te Whānau Kōtuku on their field trip to the Wellington Museum and Ta Papa. It was a fun filled day with the tamariki learning a lot of interesting facts. They were great ambassadors for our school. I would like to thank the PTA who fund the transport for classes who want to travel to Wellington. The transport costs are quite expensive nowadays so without the PTA's help a lot of these trips would not be possible.
ETAP:
You should have received via email last week instructions on how to load our new parent app onto your phone called ETAP.  This is now the preferred way to communicate with the school for absentees, Kindo, Newsletter, School Website & Calendar. Please contact the office if you have not received this.
Mathletics, Reading Eggs & Reading Express: 
I do encourage you all to sign your child up for these web-based programs at $26 for a whole years access. It really does make homework exciting and helps reinforce what is being taught in class.
Nga mihi nui ki a koutou – warm regards to you all.
Steven Caldwell
PRINCIPAL
Student of the Week
Reid                          Room6                      Year3
Reid, you are a great role model for Room 6 and our school. Your positive and hard working attitude towards learning and school is awesome to see. You go about your day with such enthusiasm while participating in all activities with pride and commitment.  You are kind, friendly and fair to others in the class and in the playground, making you a good friend. Your participation and witty contribution to Room 6 are greatly appreciated. Well done Reid, you are well deserving of this award.
| Congratulations to our Whiz Kids | Room | P.A.R.T  Certificates |
| --- | --- | --- |
| Blake | 1 | Hannah |
| Theo | 2 | Lily |
| Te Awanui | 3 | Parekohatu |
| Paisyn | 3 | Zede |
| Jonty | 4 | Alicia |
| Jed | 5 | Emily H |
| Reid | 6 | James |
| Halen | 7 | Madire |
| Fox | 8 | Lachlan |
| Harrison | 9 | Isla |
| Faith | 10 | Winsor |
| Brooklynne | 11 | Molly |
| Charlie B | 12 | Charlie C |
| Teddy | 13 | Keegan |
No swimming for Y4-8 this week due to the Kapiti Primary Schools Swimming Festival.  We will have a catch up lesson next term.
| Part Winner | Room |
| --- | --- |
| Corin Phipps | 12 |
| Ashleigh Macnee | 6 |
| Finn Macmanus | 11 |

Movin'March– Week 4
And we're into week 4 already! A new week means a new theme, and this week we're celebrating confidence. This is broad  and encompasses the sense of pride and independence tamariki get from making their school journey independently or with younger tamariki. It also refers to building up their skills and confidence on and around roads.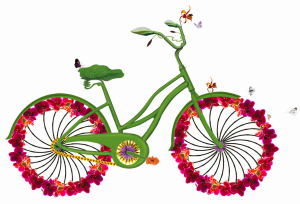 Wacky Wheels Day – 29th March
To celebrate the end of Movin' March, the Student Council are hosting a Wacky Wheels day. They would like to invite everyone to dress up their wheels and show them off at school. There are prizes up for grabs for the best wheels in each class!
IT'S YUMMY APPLE STICKER TIME!!!!
Collect the Yummy cut out labels  and stickers from the 1.5kg for our school's share of the $200,000 Sport sports gear. Yummy apples are available from New World, PAK'nSAVE and participating Four Square stores. The more we collect, the more sports gear we get so get going and start collecting your Yummy cut out labels and stickers now!