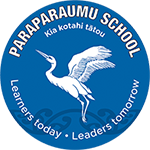 Dear families and friends of our school
INTRODUCING DELWYN CLEMENT
The new Presiding Member of the Paraparaumu School Board.
I have two girls (Year 3 and Year 4) who both joined Paraparaumu School in 2022. As a family we have enjoyed becoming part of the Paraparaumu School community and participating school events.
As a parent who recently joined the school, I have been impressed with the leadership, teaching team and PTA support. This inspired me to raise my hand and to offer my support to a great school.
My professional background is in the public sector with experience in governance, strategy, stakeholder engagement, child protection and risk management. I look forward to working with Steven and all Board members in our continued development of the school and to realize the vision of building tomorrow's leaders.
Steven Caldwell
PRINCIPAL
Student of the Week
Kylie    Room 4    Year 1
Kylie, it is such a pleasure to be able to choose you for 'Student of the Week.' You have really blossomed this year and your confidence to give tricky things a go has grown. You are so keen to learn new things and you try your best with every task. You are so kind to your friends and always happy to share. You have beautiful manners and are always grateful for any help you re-ceive. I love your drawings and the detail you include and you are very creative. I just love having you in Room 4 and you are a great role model for the new children. Keep up the positive attitude you have to-wards your learning.
Mrs T
Congratulations to our Whiz Kids
Room
P.A.R.T
Certificates
Brooke
1
Arlen
Keya
2
TeRauora
Novie
3
Esme
Oscar
4
Tom
Rocco
5
Alfie
6
Hector
7
Harper Rose
Sanula
8
Rily B
Mac
9
Tamryn
Honey
10
Amelia
Finn
11
Daisy
Charlie T
12
Max
Desmond
13
Lola
Cross Country training will started this week, Monday, Wednesday and Friday afternoons.
Please ensure your child comes to school with appro-priate footwear.
We would love some parent helpers for the school cross country on Wednesday the 24th of May (postponement date Thursday 25th May). It would be be-tween 9:30 and 12:30 to stand on the course to guide students. If you can help out please email Emma at emma.imray@paraparaumu.school.nz
| Part Winners | Room |
| --- | --- |
| Brody | 10 |
| D'Arcy | 11 |
| Lazarus | 13 |
| Myka W | 3 |
| Noah H | 12 |

The First day at Gallipoli
1914 – August
Germany declares war, all of Europe is in arms… The great war of Gallipoli be-gan.
This makes me feel sad as the soldiers don't know what is going to happen. They didn't have a choice, they had to go to war.
The world went into an economic depression, which triggered the second world war.
16,000,000 died
20,000,000 wounded
1915 – April
Timeline
2am – Captain Fiak sees the British ships arriving. The soldiers were warned, they were waiting in the trenches. Captain Fiak will move to higher ground soon. I feel sad because I know most of the soldiers in the trenches will die.
3am – the Anzac soldiers are about to land. 15,000 Australian men are on the boats. Captain Fiak loses vision of the ships and warns his soldiers on the coast-line. He tells them to get ready.
4.15am – the landing boats get muddled up with the land formation. 40 soldiers are crammed in each landing boat. The warning light on land is lightened so now the landing boats have been exposed. It sounds really stressful and crammed, the sol-diers on the boats must have been really scared.
4.25am – the Ottoman soldiers are shooting at the Anzac soldiers on the landing boats before they even land on the coastline. There is so much gunfire and dead bodies. Lieutenant-Colonel Price Weir directs the confused soldiers on the beach. I think all the soldiers must have been scared, on both sides of the war as there were so many dead bodies and gunfire.
By Preston Room 9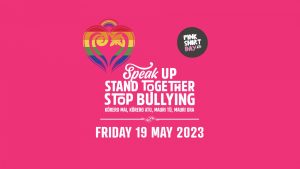 Pink Shirt Day is about working together to stop bullying by celebrating diversity and promoting kindness and inclusiveness. We would like to encourage everyone to wear something pink in support of this worthy cause.
IT'S YUMMY APPLE STICKER TIME!!!!
Collect the Yummy cut out labels  and stickers from the 1.5kg for our school's share of the $200,000 sports gear. Yummy apples are available from New World, PAK'nSAVE and participating Four Square stores. The more we collect, the more sports gear we get so get going and start collecting your Yummy cut out labels and stickers now!