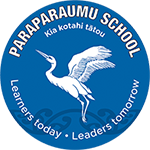 Dear families and friends of our school
SCOOTERS AND HELMETS
A reminder that it is compulsory for students to wear helmets when riding scooters at break time. If a child brings a scooter to school and does not have a helmet, they will not be allowed to ride their scooter. You cooperation is most appreciated.
Steven Caldwell
PRINCIPAL
Student of the Week
D`Arcy                   Room 11                      Year 8
D`Arcy, despite HUGE adversity, you have thrown yourself fully into all of the learning opportunities made available to you so far this year. You continuously impress us with the resilience that you are developing whenever you are challenged. Your humour is such that you are well liked by your peers and adults alike.
You are blossoming into taking your own personal risks to help you become a leader of our class and hub and it is a joy to see you smile when you realise how successful you have been.
Kia kaha e tama –  keep taking risks and you will be able to achieve any goal that you set yourself. You are an asset to Room 11 and we all appreciate your quirky jokes about chicken and the way you quietly teach us all about how to take risks and grow from them.
| Congratulations to our Whiz kids | Room | P.A.R.T Certificate |
| --- | --- | --- |
| Zed and Harriet | 1 | Brooke |
| Peace | 2 | Taare |
| Capri | 3 | Manahi |
| Parekohatu | 3 | Destiny |
| Parker | 4 | Taylah-Rose |
| Reef | 5 | Fern |
| Layla | 6 | Dot |
| Scott | 7 | Robert |
| Kaylee | 8 | Sasha |
| Kustom | 10 | Ben |
| Liam | 11 | Marcus |
| Chloe | 12 | Molly |
| Jonty | 13 | Orion |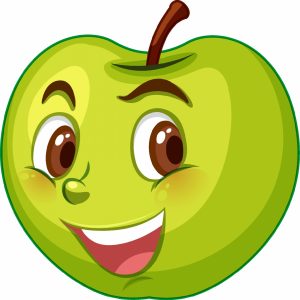 IT'S YUMMY APPLE STICKER TIME!!!!
Collect the Yummy cut out labels  and stickers from the 1.5kg for our school's share of the $200,000 sports gear. Yummy apples are available from New World, PAK'nSAVE and participating Four Square stores. The more we collect, the more sports gear we get so get going and start collecting your Yummy cut out labels and stickers now!

Cross Country training started last week, Monday, Wednesday and Friday
afternoons.   Please ensure your child comes to school with appropriate footwear.
We would love some parent helpers for the school cross country on Wednesday the 24th of May (postponement date Thursday 25th May). It would be between 9:30 and 12:30 to stand on the course to guide students.  If you can help out please email Emma at emma.imray@paraparaumu.school.nz   Thanks.
Pink Shirt Day – Friday 19th May
The Student Council would once again like to encourage everyone to help us turn the school into a sea of pink in support of Pink Shirt Day and their anti-bullying campaign. If the weather is good, we'll have a sunshine disco. There will also be a competition for the best decorated classroom.
By taking part you will be helping to stamp out bullying by celebrating diversity and promoting kindness and inclusion.
Kōrero Mai, Kōrero Atu, Mauri Tū, Mauri Ora!
Speak Up, Stand Together, Stop Bullying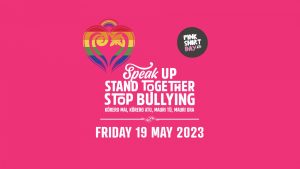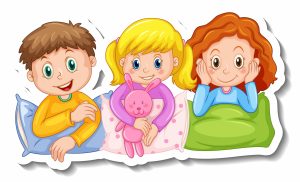 Pyjama Day – Friday 30th June
Wear your PJs and donate a gold coin to help raise funds for Ronald McDonald House.