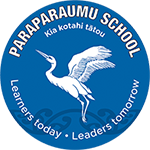 Dear families and friends of our school
Student Led conferences: 21st  June 1pm—7:45pm (school closes at 12:30); 22nd June 3:15 pm—6:45pm
How to book your student led conference:
All bookings will be done via ETAP app which you should have on your phone.
If you DO NOT have access to the internet or have any problems with the process you can book a conference time by contacting the school office (298 7900) and Jo will book a time for you.
Steven Caldwell
PRINCIPAL
Student of the Week
Danica                    Room 8                      Year 6
The student of the week for Mrs C.M.'s class is …..
drumroll please ….. Miss Danica!
I spotted a little something extra special in Danica the very first day that I met her.  Danica has a thirst to learn more and more and more!
She will take a risk and have a go, she uses manners, she is responsible and respectful, she makes the right choices and she has fun!  I can always count on Danica to be listening attentively and be courteous whilst showing good manners in the classroom.
She is a great role model for others as she consistently cooperates with other students and is always kind and helpful to everyone in the classroom.
Danica is a beautiful and kind student who strives to do her best at all times. We are so lucky and I am so honoured to have her in Room 8.
Keep working hard Danica and all your dreams will come true!!!
| Congratulations to our Whiz Kids | Room | P.A.R.T Certificates |
| --- | --- | --- |
| Jaxon | 1 | Blake |
| Manahi | 2 | Mila |
| Te Awanui | 3 | Kowhai |
| Kylie | 4 | Finn |
| Emily. A | 5 | Jed |
| Jamie | 6 | Connor |
| Scott | 7 | Cody |
| Jackson | 8 | Diya |
| Azariah | 12 | Nathan |
| Lazarus | 13 | Taine |
Interschool Cross Country
On Tuesday, 45 Paraparaumu School kids represented our school at the Interschool Cross Country at Waikanae Park.  All the kids put in an awesome amount of effort and had a great day.  We also had some kids who made the top 10 across all the Kapiti schools.
James – 9th in the Year 3 boys
Jack – 1st in the Year 4 boys
Corin P – 1st in the Year 5 boys
Marcus – 10th in the Year 7 boys.
The kids who came in the top 10 from Year 4 and up will now have the option of going to regionals.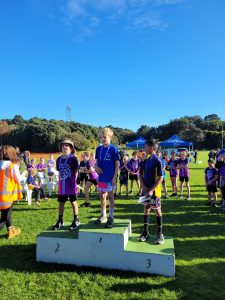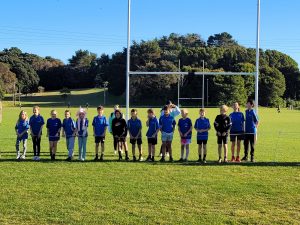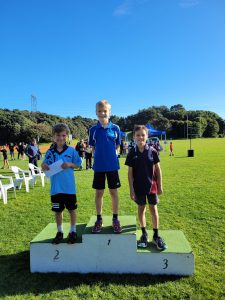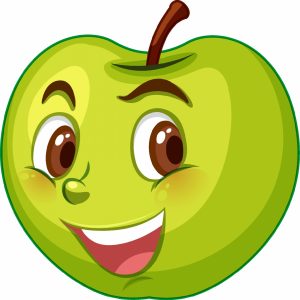 YUMMY APPLE STICKER
Please keep collecting Yummy Stickers and passing onto your child's teacher.  We can get some amazing sports gear plus the winning class gets a pizza lunch!
PIZZA FRIDAYS – CHANGES
Thank you for your ongoing support for this PTA fundraising activity – it allows us to continue to cover the ever increasing bus costs for class  trips. We need to make a couple of changes:
Due to price increases at Dominos, we need to increase our prices to $2.20 a slice for both pepperoni and cheese pizzas.
Donna Smith will soon be working Friday mornings and there is no one else on the PTA available at that time. The PTA has decided to move the cut off for orders to 6pm Thursday, so she can process it that evening instead. This will take effect from the start of June.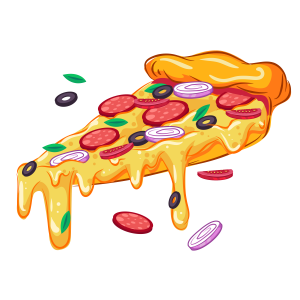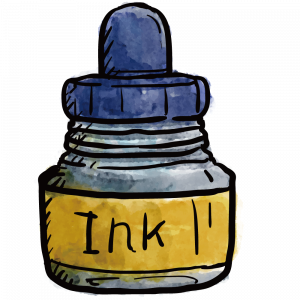 Haiku
Ink slides off the pen
splashing against the hard ground
Drip drop drip drop drip
By Harrison Taylor
Pyjama Day – Friday 30th June
Wear your PJs and donate a gold coin to help raise funds for Ronald McDonald House.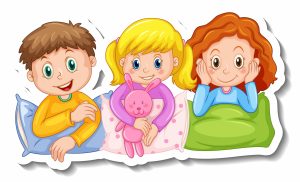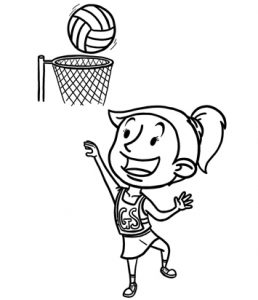 Netball raffle tickets available! $4 each
We are fundraising for replacement gear and our end of year prize giving.
1st Prize: $60 Kaia's Coffee Cart  voucher, Dried floral bouquet Posybloom Floral Design , $20 Stirling Sports Coastlands Voucher, Staglands Wildlife Reserve & Cafe, Coastlands Aquatic Centre family passes, Deeday Afropuff  winter scarf, $150 Coastlands Shoppingtown voucher  , $100 Mitre 10 voucher from Coastwide Roofing , $50 Countdown voucher, Whittaker's chocolate plus more goodies including chocolates from Kapiti Chocolate Factory and a Scaife and Sons kids hoodie. Over $600 value !
2nd prize: Sterling silver earrings from Kapiti Jewellery Design and Manufacturers,  Aquatic Centre family pass , $50 Coastlands voucher, $30 MTA voucher from Complete Vehicle Services Ltd , Butlers coastlands chocolates , house plant from The Power Plant , Whittaker's chocolate, Kapiti Chocolate Factory chocolate plus more goodies.
Please support our amazing sponsors
Please contact a netball player or  paraparaumuschoolnetball@gmail.com for tickets, online payment available or cash.
CodeCamp July School Holidays
CodeCamp allows children from the ages of 7-12 to develop 21st century skills in a fun and action packed environment.
Develop confidence & initiative through design, creativity, solving problems, presenting & collaboration. Create games, apps.
Thorndon School: 3rd – 6th & 10th – 13th July
Book Now at https://codecamp.co.nz
EarlyBird Save15%
Siblings Save 6%