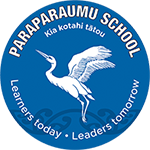 Dear families and friends of our school
Online enrolment
We are pleased to announce that we have launched an online enrollment system. The link can be found on our website under enrollment. This will allow you to upload documents such as birth certificates, immunization records, proof of address and visas or passports. I would encourage all parents who have pre enrollments to use this system.
Matariki Evening
We will be holding our annual Matariki Evening on 26th July, celebrating the beginning of the new year in the Māori lunar calendar. Some students will be showcasing activites/skills they have been learning. Matariki is one of the highlights of our school year and I encourage you all to come along and take part in the festivities. The evening starts at 5.30pm.
Steven Caldwell
PRINCIPAL
Student of the Week
Esme             Room 3                   Year 4
Whaea Hayley and I are delighted to present this week's 'Student of the Week' certificate to a responsible and humble class member who consistently plays her PART in our class whānau.  Esme is always caring and respectful to her peers and kaiako.  She can be seen encouraging younger students, and caring for everyone that comes by her.  She has risen to the challenge of being in the Te Whānau Kōutuku senior class and excelled beyond expectations in whakawhanaungatanga and in school work.
Esme ko koe tēnā, tētahi o ngā ākonga o tō mātou kura e whakatinana ana i ngā wāriu o te kura.  Ka kitea i tōu ngākau māhaki ia te rā, ka kitea i tōu pūtohe ki te ako, ki te tūtūki whāinga, waihoki ki te whakoti i ngā mahi . Kei runga noa atu e Hine!.
E tika ana te kōrero "Poipoia te kākāno kia puawai`" –  "Nurture the seed and it will blossom".  Kōia ko koe, kua whakatō i a koe ngā wāriu ā ō mātou Kui, ā ō mātou Koro.  Ko koe hoki e whakatō ana ki roto i tō mātou whānau, i tō mātou kura ki ēnei āhuatanga hei oranga mō te katoa.  E te rangatira ka mihi.
| Congratulations to our Whiz Kids | Room | P.A.R.T Certificates |
| --- | --- | --- |
| Glenise | 2 | Taare |
| Amaia | 3 | Cruz |
| Ella-Louise | 4 | Parker |
| Te Ahi | 5 | Hendrix |
| Ashleigh | 6 | Asher |
| Cruz | 7 | Chace |
| Elijah | 9 | Preston |
| Corin | 12 | Shaela |
| Royce | 13 | Zariah |
| Part Winners | Room |
| --- | --- |
| Ayah | 1 |
| Capri | 3 |
| Fern | 5 |
| Harry | 10 |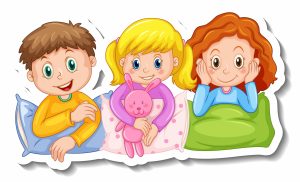 Pyjama Day – Friday 30th June
Wear your PJs and donate a gold coin to help raise funds for Ronald McDonald House.
DRIPPING TATTOO
The Ink slowly dripped Off My Tattoo.                      
                       Drip.
                                 Drip.
                                         Drip.
            The Tattoo On Her Arm , 
                     Her's Doesn't Drip,
                                                          But Mine Does.
By : Frankie Watterson McArthur 
Age : 11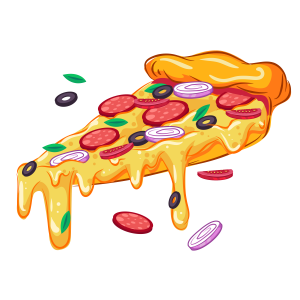 PIZZA FRIDAYS – CHANGES
Thank you for your ongoing support for this PTA fundraising activity – it allows us to continue to cover the ever increasing bus costs for class  trips. We need to make a couple of changes:
Due to price increases at Dominos, we need to increase our prices to $2.20 a slice for both pepperoni and cheese pizzas.
Donna Smith will soon be working Friday mornings and there is no one else on the PTA available at that time. The PTA has decided to move the cut off for orders to 6pm Thursday, so she can process it that evening instead. This will take effect from the start of June.
Netball raffle tickets available! $4 each
We are fundraising for replacement gear and our end of year prize giving.
1st Prize: $60 Kaia's Coffee Cart  voucher, Dried floral bouquet Posybloom Floral Design , $20 Stirling Sports Coastlands Voucher, Staglands Wildlife Reserve & Cafe, Coastlands Aquatic Centre family passes, Deeday Afropuff  winter scarf, $150 Coastlands Shoppingtown voucher  , $100 Mitre 10 voucher from Coastwide Roofing , $50 Countdown voucher, Whittaker's chocolate plus more goodies including chocolates from Kapiti Chocolate Factory and a Scaife and Sons kids hoodie. Over $600 value !
2nd prize: Sterling silver earrings from Kapiti Jewellery Design and Manufacturers,  Aquatic Centre family pass , $50 Coastlands voucher, $30 MTA voucher from Complete Vehicle Services Ltd , Butlers coastlands chocolates , house plant from The Power Plant , Whittaker's chocolate, Kapiti Chocolate Factory chocolate plus more goodies.
Please support our amazing sponsors.
Please contact a netball player or  paraparaumuschoolnetball@gmail.com for tickets, online payment available or cash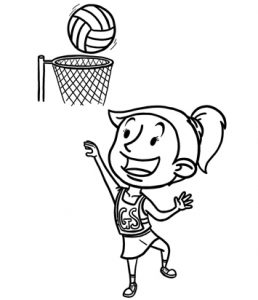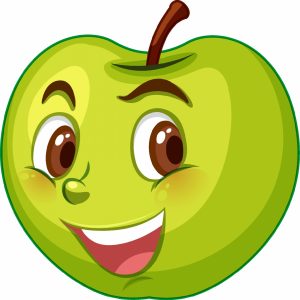 YUMMY APPLE STICKER
Please keep collecting Yummy Stickers and passing onto your child's teacher.  We can get some amazing sports gear plus the winning class gets a pizza lunch!