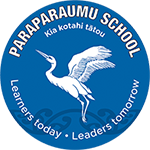 Dear families and friends of our school
Matariki evening— Thank you to all those families who braved the cold weather last night in support of our Matariki evening. It was a wonderful celebration and the children contributed to making it a special event.
Staffing: Welcome back to Anthea in the office who has been travelling the world for the last six months, huge thanks to Yvette for carrying out her duties while she was away. We also welcome Mal Shepherd-Harris as a teacher aide and congratulations to Amber Nuttridge who is teaching our Year 1 children for the remainder of 2023.
Online enrolment
We are pleased to announce that we have launched an online enrollment system. The link can be found on our website under enrollment. This will allow you to upload documents such as birth certificates, immunization records, proof of address and visas or passports. I would encourage all parents who have pre enrollments to use this system.
Nga mihi nui ki a koutou – warm regards to you all.
Steven Caldwell
PRINCIPAL
STUDENT OF THE WEEK
Heidi Robinson Room 6 Year 4
Heidi, you have such a positive attitude towards your learning and being at school. You are always enthusiastic about participating in class activities and quick to learn new concepts and skills in reading, writing and maths. I admire the challenges that you set for your-self, always approaching your goals with a smile and a determined attitude. You have a gentle and kind way of working and playing with others in the class and the playground, which makes you a great buddy to work with and a good friend to have. Well done Heidi, you are well deserving of this award.
| Congratulations to our Whiz kids | Room | P.A.R.T Certificates |
| --- | --- | --- |
| Nina | 1 | Aileen Rose |
| Fox | 3 | Remy |
| Oscar | 4 | Rose |
| Alexander | 5 | Billie |
| Tayler | 6 | Quintin |
| Wade | 7 | Halen |
| Aria | 8 | Sanula |
| Finn | 11 | Izzy T |
| Molly | 12 | Chloe H |
| Aidan | 13 | Teddy |
PARAPARAUMU SCHOOL PTA QUIZ NIGHT!!
The Paraparaumu School PTA quiz night is approaching, Thursday 10th August,6.30pm at Boundary tap and kitchen (tickets available on kindo). It will be a fun night with loads of laughs so get a team together and come along!! We really need more teams for this event!!
We will be having a raffle on the night and already have some amazing prizes. Don't worry, raffle tickets will also be available on kindo if you can't make it on the night.
We are putting together a grocery raffle basket and would love some support. If you are able to donate something, please bring it into school. We will have a drop box in the office. I have put an example of items. Crackers, pretzels, chips, tea, coffee, chocolate, lollies, biscuits, body wash, shampoo, face cloth, soaps, etc.
We are fundraising for providing every class in the school with a free bus ride to an educational trip. It will also help us to continue to provide school lunches to any child who needs kai. Thanks for your ongoing support!
Parapraumu School PTA
RIPPA RUGBY NEXT WEEK!
We will have Rippa Ryan at school next week taking a skills session with our tamariki. Please fill in the registration below.
NOTE: This Registration does not mean that your child is registering to rugby for the 2023 season and does not mean that they need to attend mid-week training or Saturday games.
This Registration is for rippa rugby in school only. We have a trained professional that comes in and runs rippa rugby (a non-contact form of rugby) for our students in our school
https://www.sporty.co.nz/viewform/212658
By Carly Ross
My ink flows from one side of a page to another,
Some ink can be so common, so colorless but my ink is like no other.
Quite a lot of ink is too bold, some is too light,
A few run out easily, but my ink is just right.
Some ink just writes the story,
Writers can get famous and just take the glory.
My ink is subtle is quiet and humble,
Ink can make mistakes and ink could fumble.
Well my ink doesn't do that it's perfect in it's own way,
Artists use paint, sharpies, some even clay.
We all see ads about why you have to get this,
Well my ink doesn't need anyone. By itself, my ink is a chef's kiss.
My ink is super special and I'll tell you why,
It's thick and it's thin so you don't need a supply
Other ink are either faint or dark oh so boring *Yawn*Gosh I'm sorry I'm already snoring,
My ink can write smoothly. It's truly amazing, I can draw in a car without any erasing.
Well I hope you learnt and loved my ink,
I also hope it made you think, about the purpose of differences and why we are fine the way we are,
Each of you individually are your own, amazing, one of a kind,
Star!