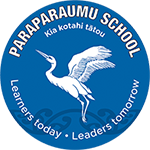 Dear families and friends of our school                     
Welcome to Noah in Room 6 and Lochy in Room 4 who have recently started.
Arts Splash and Wearable arts
It was great to see our students performing so well at this year's Art Splash and wearable arts shows. They were great ambassadors for our school and I was very proud of them all. A huge thank you to staff and parents who made participation in these events possible. It is most appreciated and we couldn't do things like this for our students without you.
Hockey and Netball
The hockey and netball seasons have now come to a close. As with previous years they have been very successful. Our students are known for playing hard, but playing fair, which we should all be very proud of.
I would again like to thank all the coaches who motivate and make these teams happen. It is most appreciated. I would also like to thank the parents who come down and support the teams. We have the best support of any teams there.
Nga mihi nui ki a koutou – warm regards to you all.
Steven Caldwell
PRINCIPAL
Student of the week – 8
Lola Room 13 Year 2
Lola, how lucky we are to have you in our class! This year you have tackled new learning and new challenges with an amazing attitude. You regularly help out and encourage other people when they are stuck and your positivity always shines through! The lovely pictures, cards and artwork that you create for other people shows how you care for the people around you. I love that you take responsibility for things without being asked, leading by example each day. You are an excellent role model of all our school values! Thanks for being so awesome; keep up the great work!
Student of the week – 9
Owen Hannigan Room 5 Year 2
Owen, well done on being the student of the week from Room 5. I have been super impressed with how hard you have been working this term and your effort is paying off with the super progress you are making. I love your positive 'can do' attitude and willingness to give everything a go. You are kind hearted, fun-loving, caring, and inclusive. You will chat with, play with, and assist any and all of your classmates. You start every single day by greeting your teacher and sharing exciting events or happenings in your life or the playground. You know lots of interesting facts about lots of different topics and are always willing to share this knowledge with us. Keep being you Owen, you are a star.
POEM
From Louisa May Alcott's books,
To Charles Dickens novels,
To Anne Frank's diary,
To Jane Austen's biography,
Ink helped them all the way,
With many mistakes and smudges,
Though Ink helped many more,
And still does.
By Molly – Room 12
| Whiz Kids | Room | P.A.R.T Certificates |
| --- | --- | --- |
| Zed | 1 | Indie |
| Amaia & Meihana | 2 | Manutaki & Te Atawhai |
| Keira | 3 | Parekohatu |
| Rupert & Zena | 4 | Roman & Xandy |
| Cori'lee & Fern | 5 | Emily A & Jed |
| Dot & Madelyn | 6 | James & Peter |
| Eva & Dex | 7 | Maata & Shayla |
| Drake | 8 | Danica |
| Preston | 9 | Coen |
| Lucy | 10 | Eparaima |
| Isaac | 11 | Malakai |
| Ana & Max | 12 | Mylah & Charlie M |
| Makoto & Ivy | 13 | Kelly-George & Taine |
| Hayleigh & Isla | 14 | Hugo & Arlo |